How to Buy the Perfect Diamond Engagement Ring
Posted in: Engagement
Guys, this one's for you!
Buying a diamond engagement ring seems like a scary, expensive and daunt
ing task- but it doesn't have to be. With the right tips and tricks, you'll be away laughing. There are a few things to consider before looking around for the perfect diamond ring and if you are on the hunt, keep reading.
Budget
You don't have to have mega bucks to have a sparkler sitting proudly on your bride-to-be's fourth finger, however, it's best to know exactly how much you want to spend before looking around. The myth is that you have to spend 3 months wages on an engagement ring (not true). How much to spend is completely up to the individual. Having a budget in mind really helps your jewellery specialist narrow down the search and find you the best ring for your money.
Metal and Caratage
One of the first decisions is considering what type of metal the diamonds will sit in and allow those diamonds to shine. Finding out if the woman in your life likes White, Yellow or Rose Gold will really help the process. Having a snoop at your girls existing jewellery will probably give you an idea of what colour she usually likes to wear. White Gold is particularly fashionable at the moment and a popular pick for those wanting to allow their diamond to be centre of attention. Yellow Gold is also popular for those who love the traditional and classic look. Rose Gold has made a major comeback in recent times and adds a vintage feel- it's all up to personal style. At diamonds.co.nz are rings are made in either 9 carat or 18 carat gold rose, white or yellow and platinum.
Gold metal is the most popular for jewellery. Pure Gold is too soft to make jewellery out of as it will scratch and bend. Therefore, gold jewellery is made up of a percentage of Gold and then combined with other metals such as copper, zinc, silver and nickel to give the jewellery strength and durability. 18 carat gold is the most popular caratage in New Zealand and made up of approximately 75% gold.
Platinum is a naturally white metal and gives a cool luster and compliments the diamonds. Platinum is particularly hard wearing due to its density and is great for those women with active and busy lifestyles. It is also hypo allergenic, so it's great for sensitive skin. You do not have to re-plate platinum over time.
Silver is considered to be too soft to last the lifetime an engagement ring needs to. For that reason you won't find many engagement rings made in this metal.
Diamond Shapes
Most women opt for the traditional round brilliant as this particular shape gives the most sparkle and compliments women at any age. Rounds make up about two thirds of the engagement ring market. However there are many shapes to choose from depending on personal style and preference and on diamonds.co.nz we list 10 of the most popular shapes. The oval and pear shapes elongate the finger and appear bigger in size than other counterparts- making it the ideal stone for those looking for a bit more bang for their buck. Emerald and asscher cuts are step cut for an elegant appearance. They don't have the same fire and sparkle as brilliant cuts but their transparency is just as beautiful. The princess cut is angular and contemporary- and has been a very popular choice in the past decade. Cushions are becoming increasingly more popular and particularly fashionable at the moment, especially in vintage and art deco style pieces. The radiant is a great alternative for those who also like cushions and princess cuts.
Be sure to check out the education portal on our website for decisions around cut, clarity,colour and carat as these are all important factors that determine price, fire and sparkle.
Accents and side diamonds
Again, this one is all up to personal preference. Incorporating accent diamonds into your engagement ring can allow more bang for your buck as one large diamond is pricier than a lot of little ones. So, for in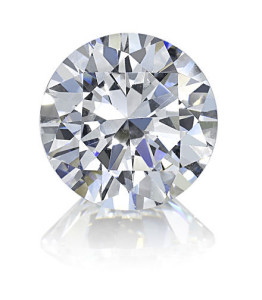 stance, a cluster or halo design is great for keeping the price down while still maintaining size and sparkle.
Know her ring size
If she wears rings, borrow one she already owns. Click here to download our ring sizing form and place the ring up against the circles to find the correct size. It is always best to go up a size if you aren't completely certain as sizing down is easier than sizing up.
Consider buying a loose diamond
If you are completely stuck on what design to propose with, there is always the option of proposing with a loose diamond. This allows your partner to have complete freedom with the ring design, but there is still a strong element of personal
touch from choosing the diamond. At diamonds.co.nz, selling loose diamonds has been our business for over 30 years and this is a popular option for many of our customers.
So there you have it- how to buy an engagement ring… easy, right?!