Pink Diamonds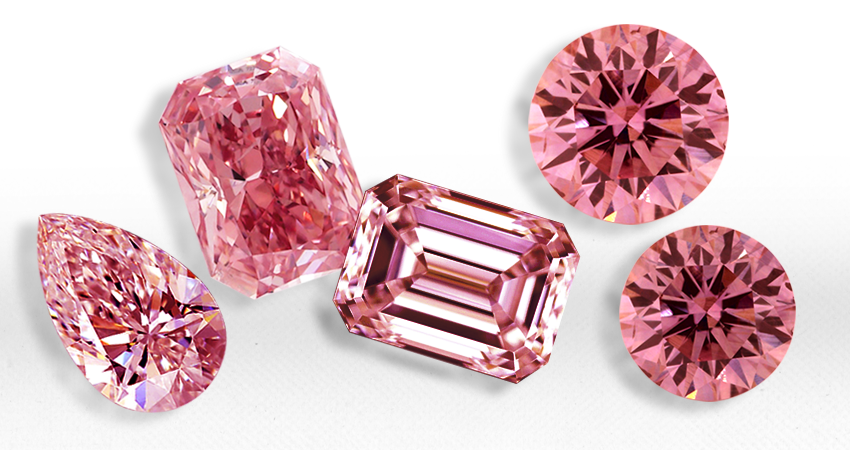 Pink diamonds have become very much in demand over the past ten years. The Argyle mine in Western Australia has become the leading producer of these precious gems.
The Argyle mine was discovered in 1979 and is owned by the minerals and mining giant Rio Tinto. When the first intense pinks were put on the market around 1985 they revolutionised the market for pink diamonds.
Historically pink diamonds came from South Africa, Russia and India but had generally been pastel pink and rather pale. Today around 90% of pink diamonds on the market come from Argyle which is the most productive diamond mine in the world. Argyle produces large quantities of brown diamonds along with pink rose, pink champagne and violet and blue diamonds. Red diamonds, albeit not many, are also found at Argyle.
Pink diamonds have enjoyed a steady increase in value over the years and will continue to do so in the future. The Argyle mine has recently been upgraded to extend the life of the mine by approximately 10 years.
Grading and pricing of pink diamonds is a very specialised field with Rio Tinto using their own in-house grading system and the GIA using there own.

Left to Right: Very Light Pink, Light Pink, Fancy Light Pink, Fancy Pink, Fancy Intense Pink, Fancy Vivid Pink, Fancy Deep Pink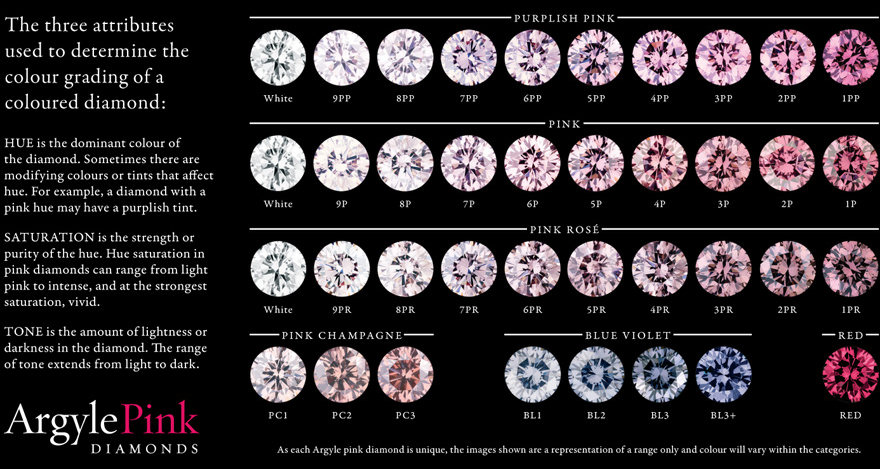 If you are interested in finding out more about pink diamonds, and how we can assist you in sourcing them, please get in touch with us.
0800 88 88 37