Engagement Rings based on Personality
Posted in: Engagement
Choosing an engagement ring for your partner can be difficult, especially if you haven't been given any hints on what style of engagement ring your partner loves but you are really wanting to suprise her on the day. Considering personality, lifestyle and what your partner loves doing on a day to day basis will really help you narrow down your choices when it comes to choosing the perfect diamond engagement ring. We've matched up diamond ring styles with common personality traits to help you on your engagement ring journey:
Traditional and Sophisticated
A traditional and sophisticated girl typically loves the beautiful simplicity of the solitaire diamond engagement ring. Usually claw set with minimal metal, all the focus is on the diamond with no additional fuss. You and your partner also have the option of complimenting the solitaire diamond ring with a plain gold or diamond encrusted wedding band, making it her own.The three stone engagement ring is a true classic and has wonderful meaning. Representing the past, present and future of a relationship, this is the perfect traditional engagement ring that will never go out of style that your girl will continue to love for years to come.
Glamorous and Worldly
Is your girl a glamourous fashionista who lights up any room she walks in to? Well, the more sparkle, the better for these ladies. Multi- stone diamond rings add size and sparkle to any ring, giving it that extra wow-factor.The mulit stone and halo setting is where smaller diamonds encircle the centre stone for extra sparkle and the appearance of a larger stone. The solitaire with accent setting adds extra glitz and glamour to the traditional solitaire engagement ring with diamonds accenting the shoulder band.
Active and Outdoorsy
The active and outdoorsy personality calls for a simple and practical engagement ring yet no less beautiful than its competition. She may have an outdoor job or love to hike and play outdoor sports on the weekends. The bezel set diamond ring is a wonderful option. Metal encircles the girdle of the diamond, securing it in place as well as protecting the diamond while it's being worn on the hand. Options include solitaire and three stone bezel set diamond rings as well as half-bezel for additional diamond visibility.
Unique and Different
Does your girl have a unique sense of style? Does she hate following generic trends and boasts a unique personality? Browse our Unique engagement rings for something that little bit different or for those who don't like the idea of 'traditional' engagement rings.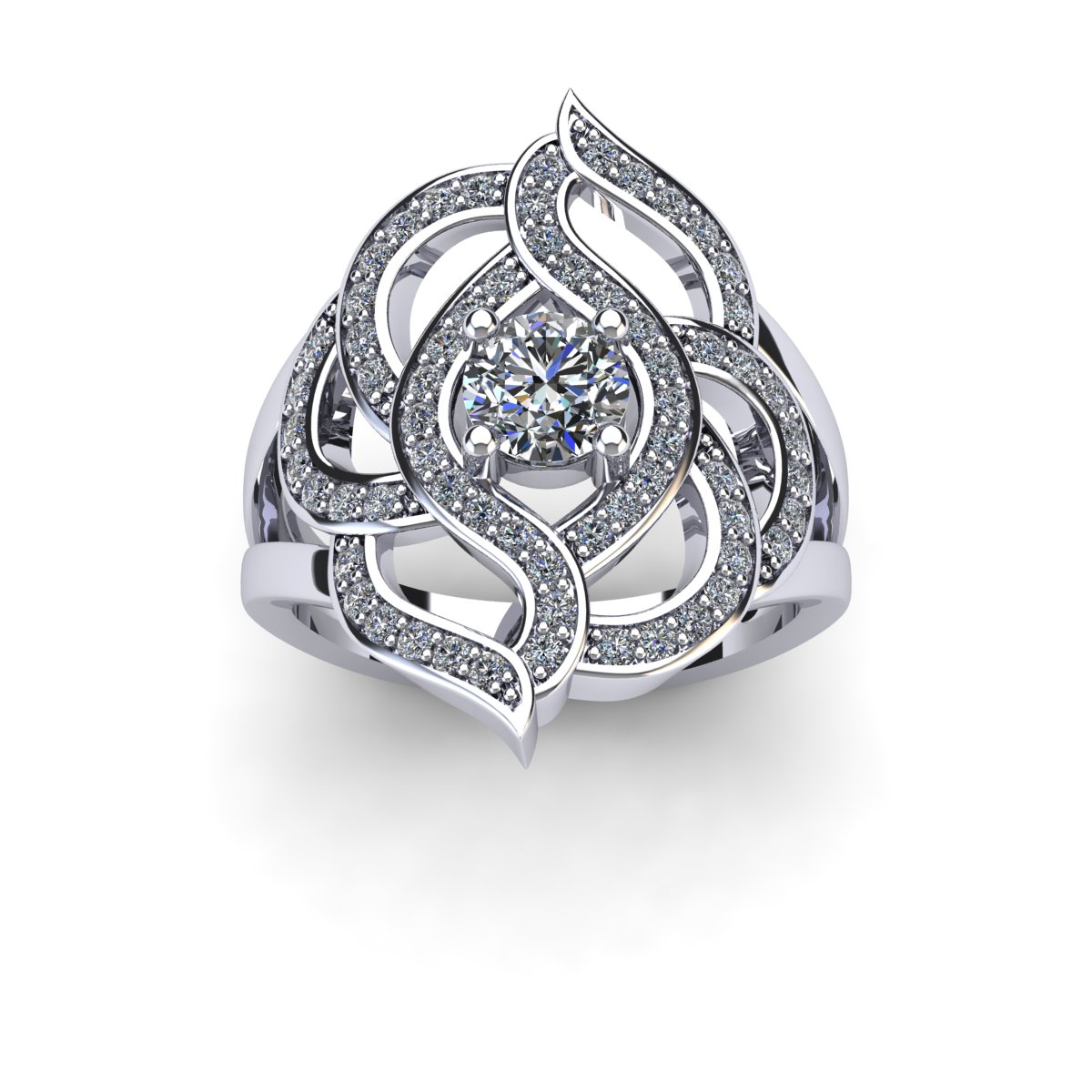 Need more help? Talk to a jewellery expert on chat, email us at info@diamonds.co.nz or phone on 0800 88 88 37. Alternatively, book a consultation to view our collection in person.