Custom CAD Design
Can't find exactly what you're looking for? As well as an extensive range of ring settings on our website, we also work with our customers to create one-off jewellery as unique as you, using the latest CAD (computer aided design) technology.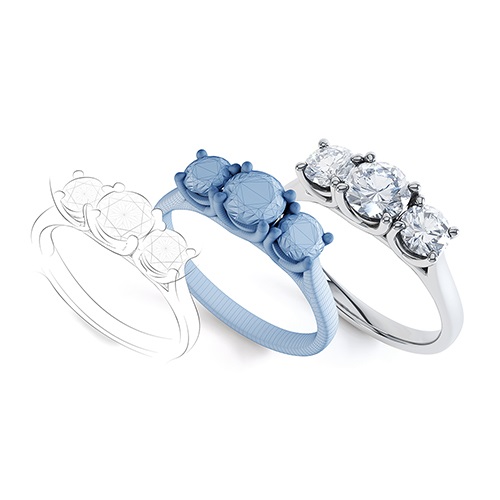 Start by choosing a diamonds.co.nz diamond – contact one of our diamond experts if you are in need of assistance.
Send our jewellery consultants relevant design details and or images, drawings and links of the type of jewellery you love as well as your chosen diamond option.
Our Jewellery Consultants and CAD drawers work with you to design the piece exactly to your specifications.
If you haven't already secured a centre diamond with us, an unfront design fee of $250 is required (non refundable). This allows us to start the design process, make multiple design alterations if needed, and ensure the end result is perfect for you.
The exact setting price can only be established after the final design has been decided on, so metal weight and diamond setting charges can be accurately priced. If the final design is above budget, we can adjust it accordingly to suit.
Our Jewellery Consultants will be in regular contact with you throughout the entire process.
Email us at info@diamonds.co.nz or call on 0800 88 88 37 to start an enjoyable journey.