IGI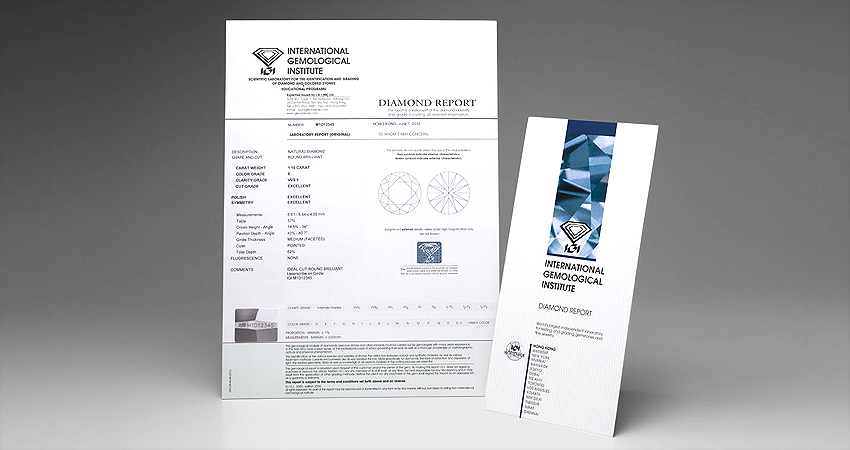 Around the world, IGI (International Gemological Institute) diamond reports bring confidence when buying or selling diamonds. IGI is the largest organisation of its kind, with operating laboratories & offices in Antwerp, New York, Hong Kong, Mumbai, Bangkok, Tokyo, Dubai, Tel Aviv, Toronto, Los Angeles, Kolkata, New Delhi, Thrissur, Jaipur, Surat, Chennai, Ahmedabad and Hyderabad.
IGI have a staff of over 450 professionals dedicated to a standard of excellence second to none who issue more than one million reports per year.
IGI Diamond Reports are issued for diamonds of any size; a plotted diagram of the characteristics and a graphic representation of proportions appear on many of the IGI documents.
Example of IGI Diamond Report